Mother's Day and Father's Day BBQ Gift Ideas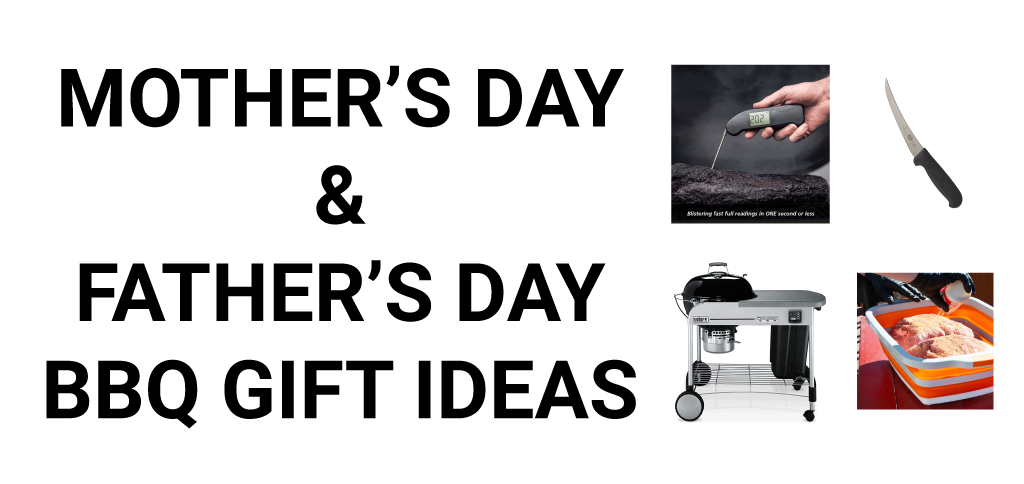 With Mother's Day (May 8th, 2022) and Father's Day (June 19th, 2022) right around the corner I thought it would be a great time to give you some ideas for your loved ones that love BBQ or want to learn how to BBQ.
We get a commission for anything you buy using the links below. We personally own every product below, we bought them on our own, and believe they are the best of their kind and hope you do to!
Backyahd BBQ Amazon Store: amazon.com/shop/backyahdbbq (for most of the products below)
Backyahd BBQ is very proud to be affiliated with ThermoWorks and DripEZ as we own and use their amazing products and they have top-notch customer service. We hope you come to love their products as much as we do.
ThermoWorks Affiliate: thermoworks.com/?tw=backyahdbbq (for thermometers)
DripEZ Affiliate: bbqdripez.com (for prep tubs and grill mitts, use discount code BACKYAHDBBQ for 10% off!)
Grills
If the mom or dad wants to learn how to cook steaks, burgers, dogs, and chicken, then a Weber Kettle would be perfect. I own all 4 of these grills. Hands down I recommend the Weber Performer Deluxe. It comes with a big side table, tuck-away lid holder, and ash catcher bowl. See my blog Which Weber Charcoal Grill Should I Buy? for a full analysis on which Weber Charcoal Grill you should buy.
Weber Performer Deluxe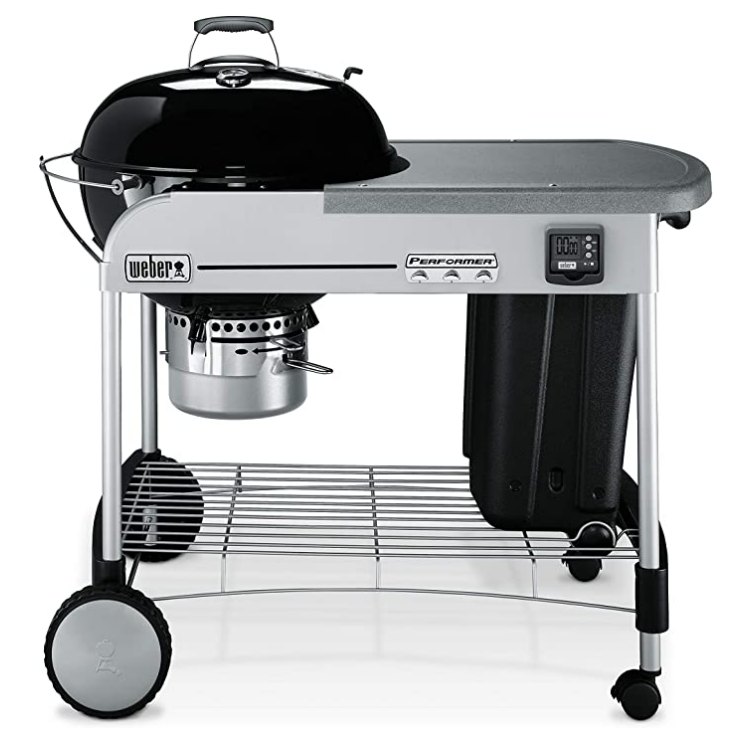 Weber Performer
If that is too much money, then my second recommendation would be the Weber Performer. It's the same as the Performer Deluxe, but has a smaller side table.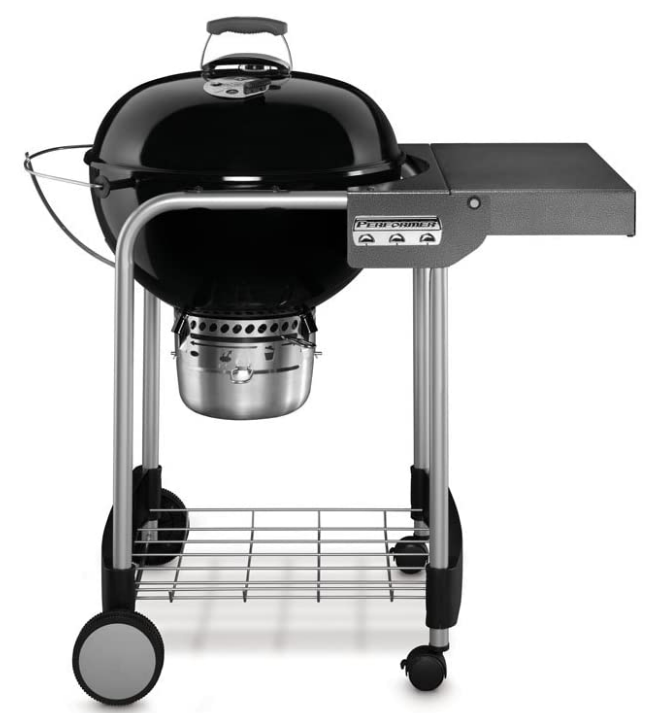 Weber Master Touch
And if that is still too much money, I'd recommend the Master Touch. It's the same as the Performer and Performer Deluxe without a table. For 22″ grills, I wouldn't go cheaper than this one, as the extra features are well worth it.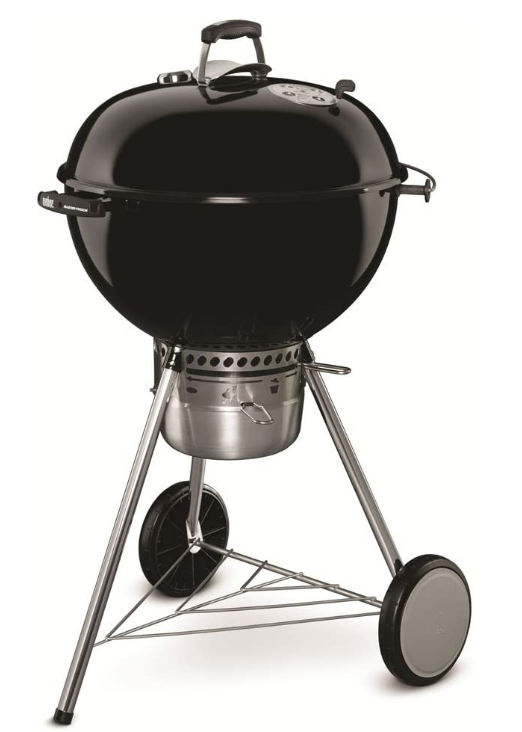 Weber Jumbo Joe
If they are looking for a smaller grill or a portable grill, then I recommend the Weber Jumbo Joe, as it is bigger than the regular Smokey Joe.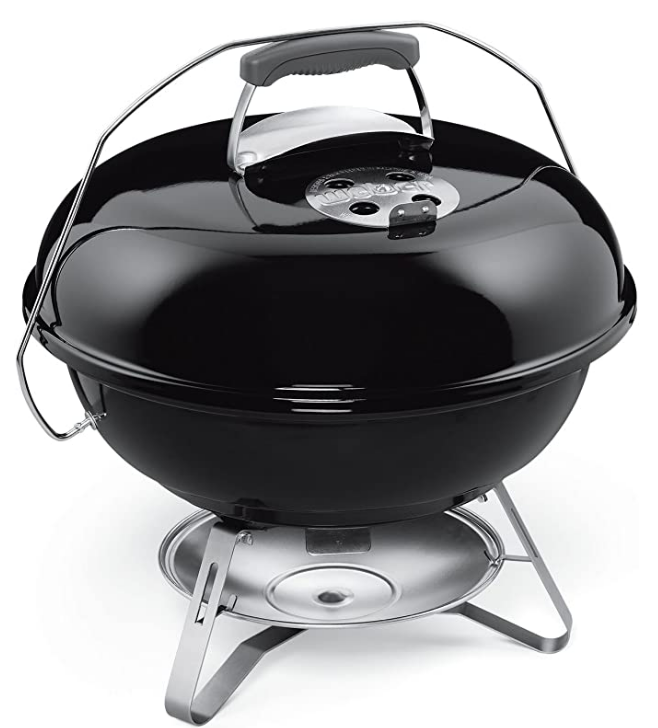 Smokers
Here are some options for the mom's or dad's that are already grilling and want to get into smoking meat.
Weber Smokey Mountain
This is an amazing workhorse that people use to win world-wide BBQ championships. It has a consistent temperature and is very versatile.
Masterbuilt Gravity Fed Smoker
This smoker is nice because it burns wood chunks and charcoal (not pellets) and has a dial that allows you to set the temp and cook at that temp for hours. I prefer this over pellet grills because of the ability to use real wood. And you can get the griddle attachment and do many griddle items on it, including our favorite, smashburgers.
Griddles
If your mom or dad wants to make amazing burgers, or eggs, or fried rice or anything else that is relatively flat cooking, then a griddle would be perfect. If you don't get the Masterbuild Gravity Fed above, then I recommend a Blackstone Griddle.
Thermometers
Hands down, the best Thermometer you can get the mom or dad is the ThermoWorks Thermapen One for instant read thermometers or the ThermoWorks Signals BBQ Alarm for a leave-in thermometer that monitors temp of the grill and the meat while the meat cooks. See our post ThermoWorks – The best thermometers on the market! for more information on why became an affiliate and other products we recommend.
ThermoWorks Thermapen One
I have tried a bunch of cheaper thermometers from Amazon and tested them side-by-side with the ThermoWorks and the Thermapen always wins. It is faster and more accurate than all the others. This is important because when you open the grill lid you want to close it as quick as possible, so you don't lose heat. With the 1 second read-time, the Thermapen does a great job at that. Well worth the extra money in my opinion.
https://www.thermoworks.com/thermapen-one/?tw=backyahdbbq
ThermoWorks Signals BBQ Alarm
This the is Thermometer to get if the mom or dad wants to monitor grill and meat temps without having to go back and forth from the house to the grill all day long. It's very accurate and extremely reliable.
https://www.thermoworks.com/signals/?tw=backyahdbbq
Prep Tubs
One of our followers sent us a DripEZ tub. I accidentally put my knife through it and when I contacted DripEZ, they sent me a new tub without hesitation, even though it was my fault for cutting it. I already was a huge fan of the product, but when they did that (without knowing we were from Backyahd BBQ) I became a customer for life.
I have both the L and XL tubs. These are nice because it comes with a bottom that is a cutting board and collapsible sides, so you can add seasoning to your meat without getting it all over the floor. You can also store meat in these in the fridge overnight and not worry about them leaking.
Use discount code BACKYAHDBBQ for 10% off at DripEZ.com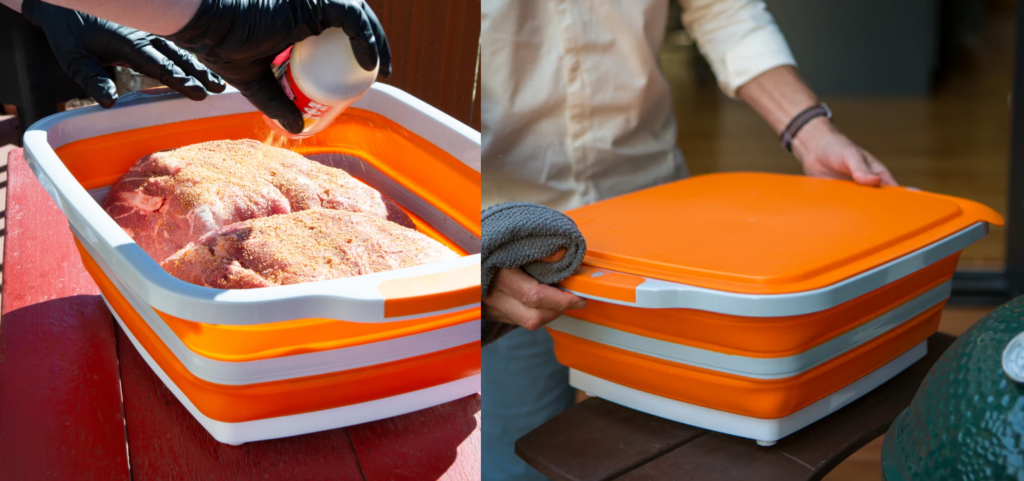 Grill Mitts
These Grill Mitts from DripEZ are handy for taking hot food off your grill. They are easy to clean, so you are always touching food with clean tools, versus dirty gloves…and you won't burn your hands!
Use discount code BACKYAHDBBQ for 10% off at DripEZ.com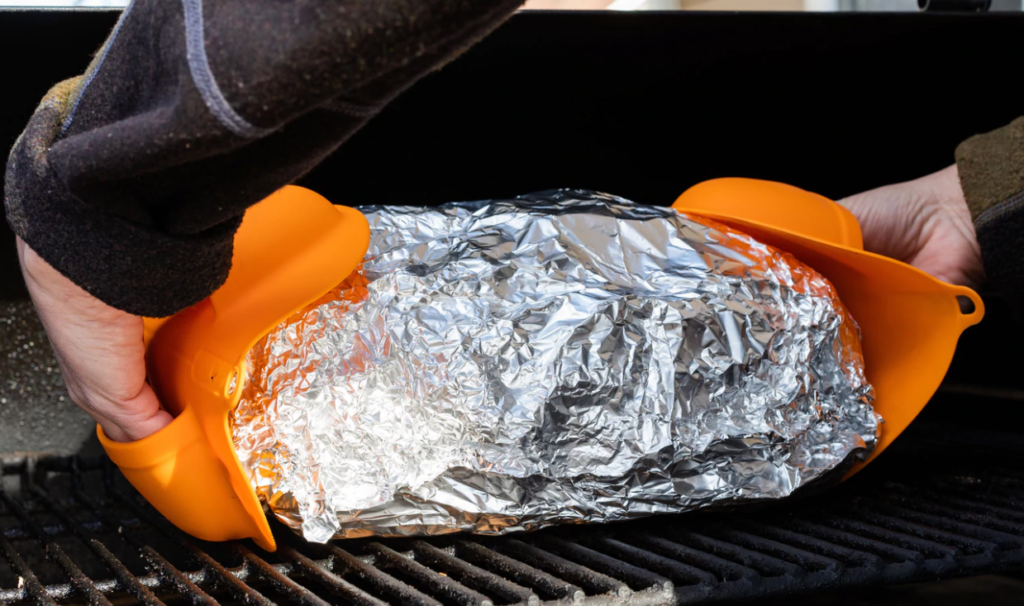 Knives
I've bought many knives over the years and have had consistent results with Victorinox knives. They stay sharp longer and are higher quality than other knives I've tried and come with a 15-degree angle from the factory.
Boning Knife
This is a great knife for trimming briskets, pork butts, and breaking down poultry.
Chef's Knife
This is a great general-purpose knife for cutting vegetables or anything else that needs to be cut.
Carving / Slicing Knife
This knife is great for slicing brisket or other large meats.
Fillet Knife
This knife is great for filleting fish and doing precision cutting work.
Knife Sharpeners
Mom and dad have to keep their knives sharp. They could learn how to sharpen with a whetstone, but we prefer the electric knife sharpener, because it only takes a few minutes and we'd rather focus on cooking and cutting rather than sharpening.
I've tried many sharpeners and highly recommend the Chef's Choice Trizor XV
Butcher Paper
If your mom or dad is smoking meat, then they are going to need some butcher paper to wrap their meat in after it is done smoking. We recommend the 24″ Meat Hugger paper. It's the best price and best quality. See our post The Best Butcher Paper for Smoking Meat for our full analysis on other butcher paper options.
Scissors
Poultry Shears
Poultry shears are very helpful when cooking the thanksgiving turkey or everyday chicken spatchcock.
Kitchen Scissors
Scissors are a great addition to the toolset, they are helpful for cutting up vegetables and trimming meats.
Spices
I highly encourage you to encourage your mom or dad to make their own rubs. You could buy rubs, but most of them come down to varying levels of: kosher salt, black pepper, granulated garlic, and granulated onion, paprika, and chili powder. They can build a rub with: 50% salt, 50% pepper, 25% garlic, and 25% onion, and smaller amounts of paprika and chili powder to taste.
Kosher Salt
I use both Morton's and Diamond Crystal. If I had to choose one, I would go with Diamond Crystal
Coarse Ground Black Pepper
Granulated Garlic and Granulated Onion
Paprika
Chili Powder
Accessories
There are so many other BBQ accessories that you could get for you mom and dad. Rather than post all the links here, I'm going to point you to my "BBQ Accessories" list on my Amazon Store:
BBQ Accessories Amazon Store List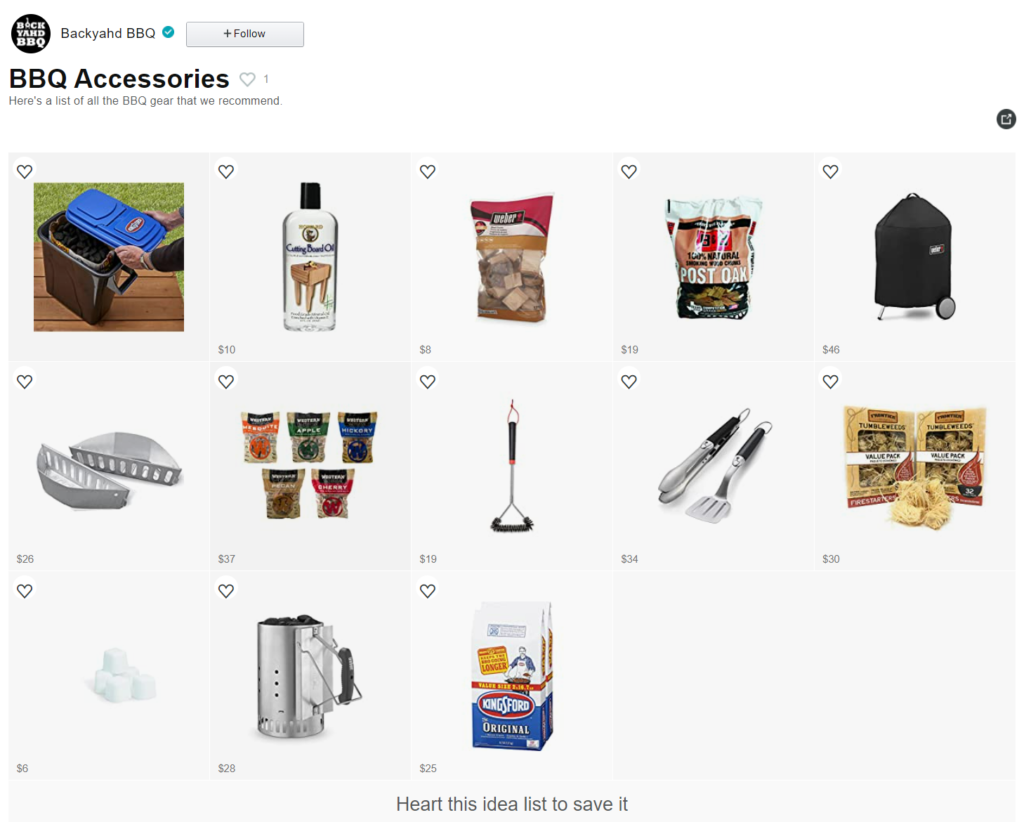 There you will find charcoal bins, wood, scrapers, tongs, charcoal, and many more items that you BBQ fan would enjoy.
Closing
I really hope this post helps you find the perfect gift for the mom or dad in your life! Please let me know if you want my opinion on any BBQ related product you are thinking of buying.
Happy Mother's and Father's Day!
Jonny