How to Wrap Brisket with Butcher Paper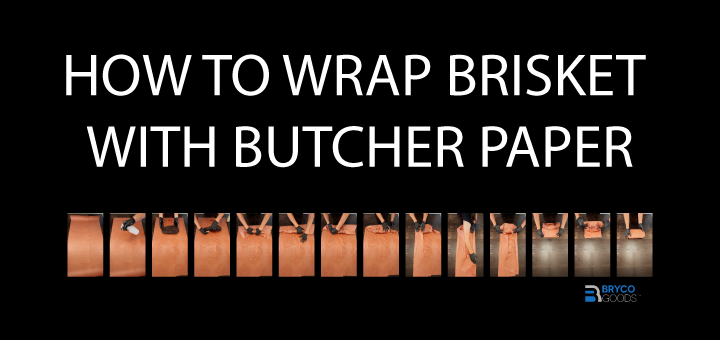 I like to wrap brisket with butcher paper when the bark is turning from a deep red to a black and the fat cap has started to render. I've seen quite a few recommendations out there telling you to wrap at 165f, but my bark isn't as dark as I like it at that temp. For me, it's usually in the mid 180s, like 185ish. But I don't go by temp alone. I'm not usually in a hurry, so I don't use paper to speed up the cook or push through the stall. I primarily wrap so the bark doesn't get too dark. But sometimes I don't wrap at all and just put the brisket in a foil boat. Experiment with butcher paper wrap, foil wrap, and foil boat. All have pros and cons and your choice will come down to personal preference. I personally like a very deep dark crunchy crust.
When I comes to deciding which butcher paper to buy, I recommend you read my The Best Butcher Paper for Smoking Meat blog, but if you want to save yourself some time, just go with this one from Bryco Goods (the sponsor of this post). It's 18″, unwaxed, unbleached, uncoated, food grade and made in the USA.
Here's my 1-minute step-by-step video that should hopefully help you wrap the perfect brisket.
Jonny
Step-by-step Instructions
Start by overlapping 2 4-foot pieces of butcher paper.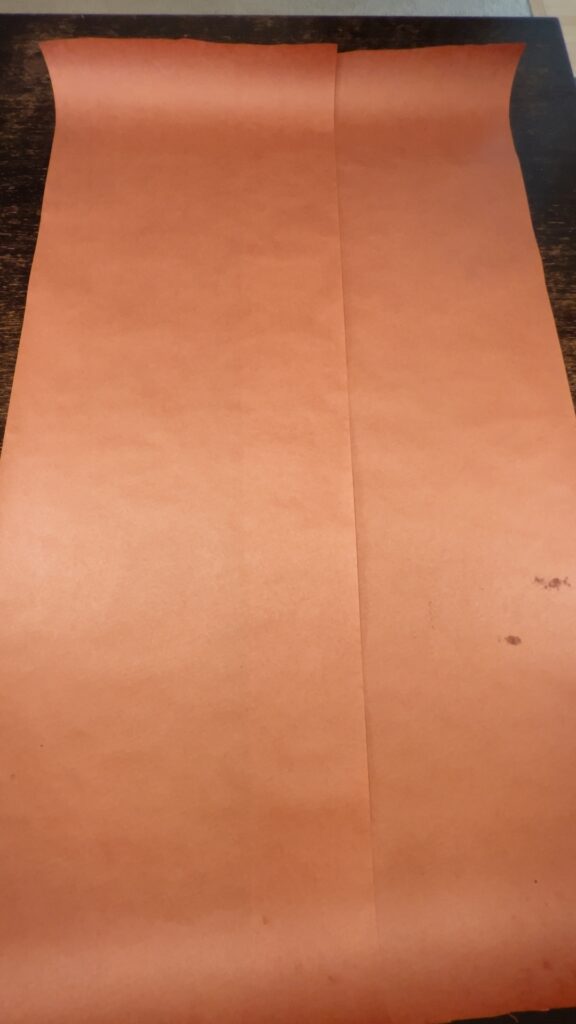 Spritz the paper with water to make it more pliable and prevent it from sticking to the bark.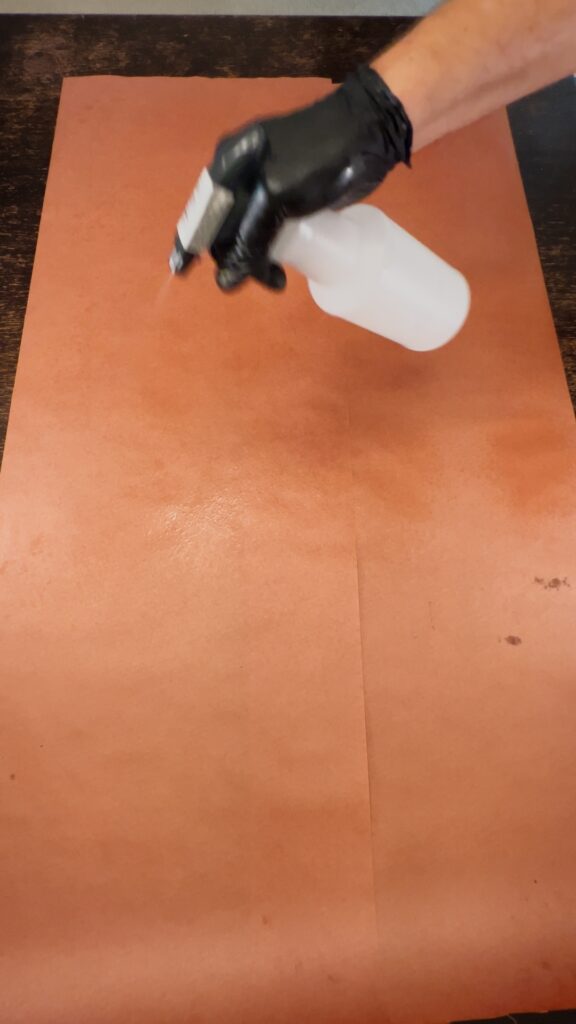 Place the brisket a third of the way from the bottom with the fat side facing up.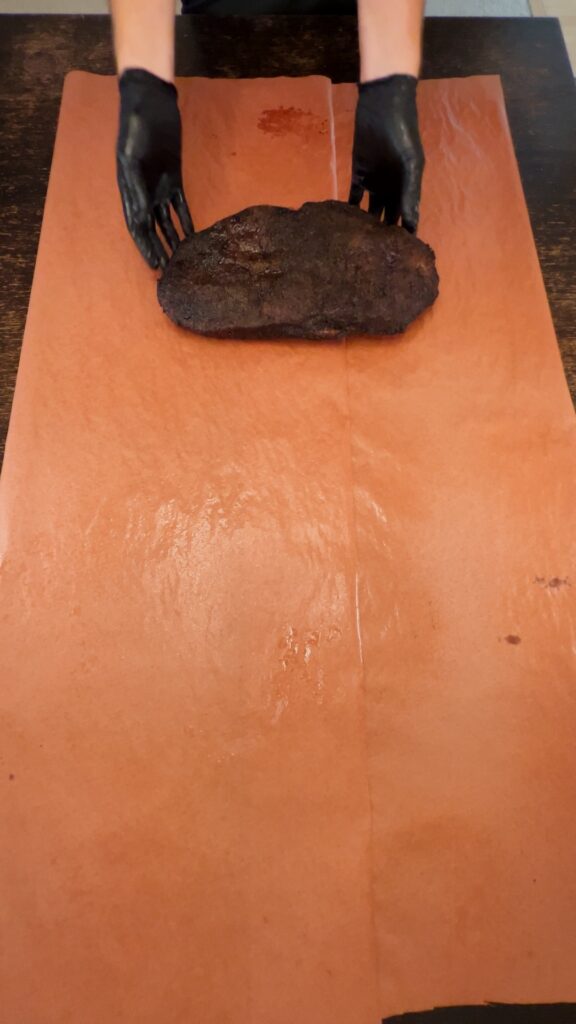 Optionally put cold tallow under the flat to keep it moist.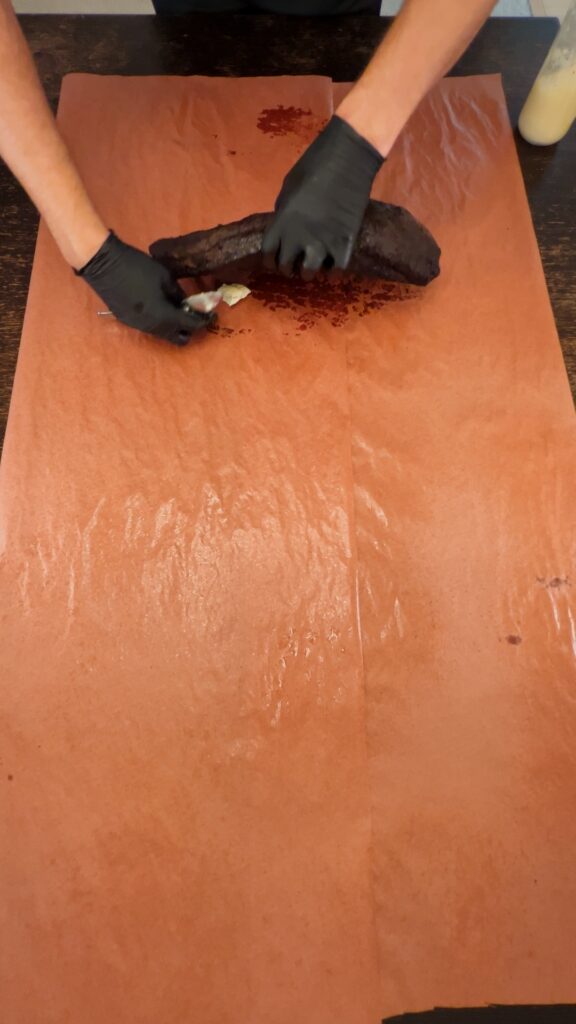 Fold the paper over the brisket and tuck it under the top.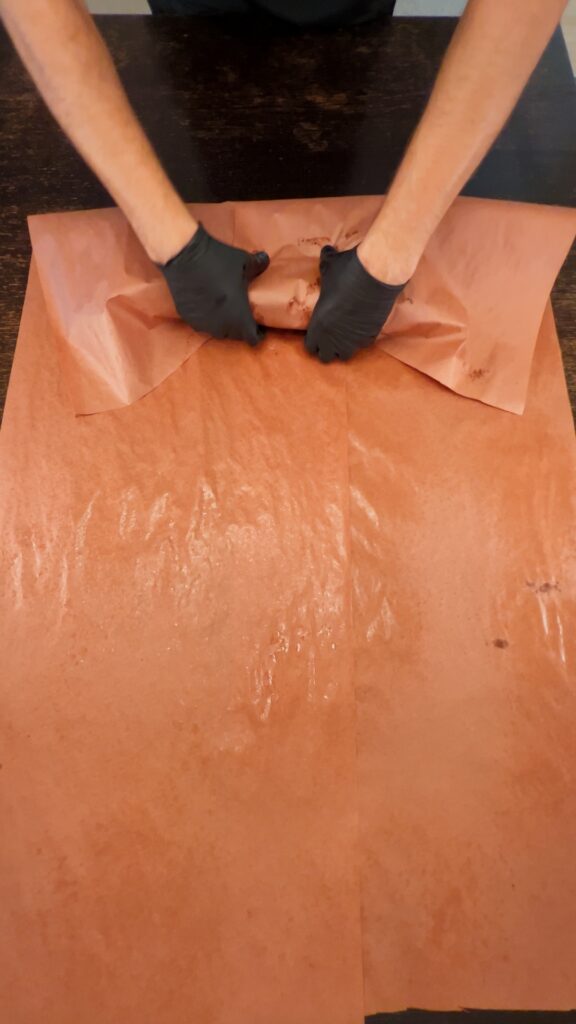 Hold on to the brisket and pull the paper tight. This helps minimize air pockets. You'll want to do this after every fold.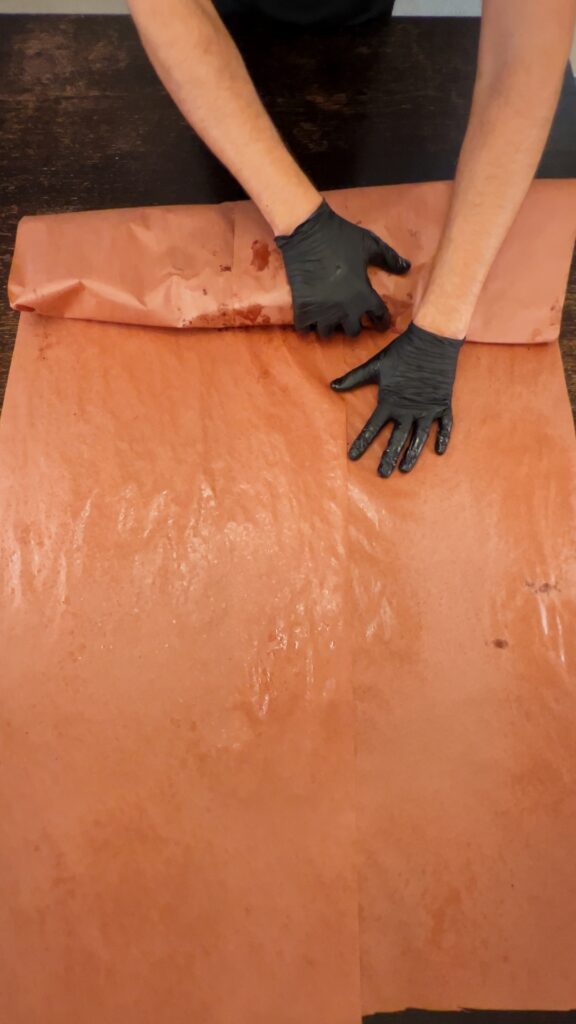 Tuck the top paper corners under the brisket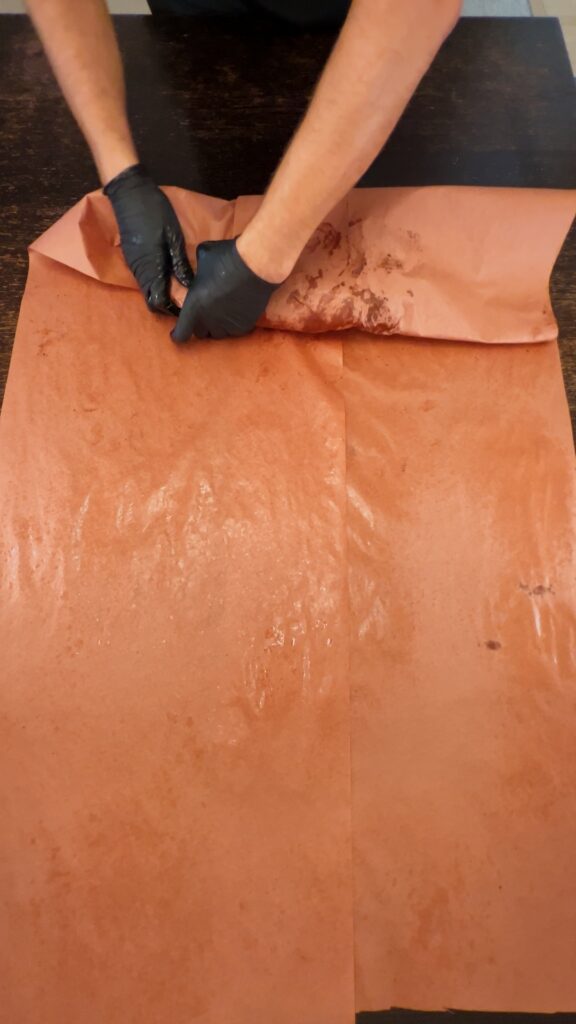 Fold the bottom corners so they follow the shape of the brisket.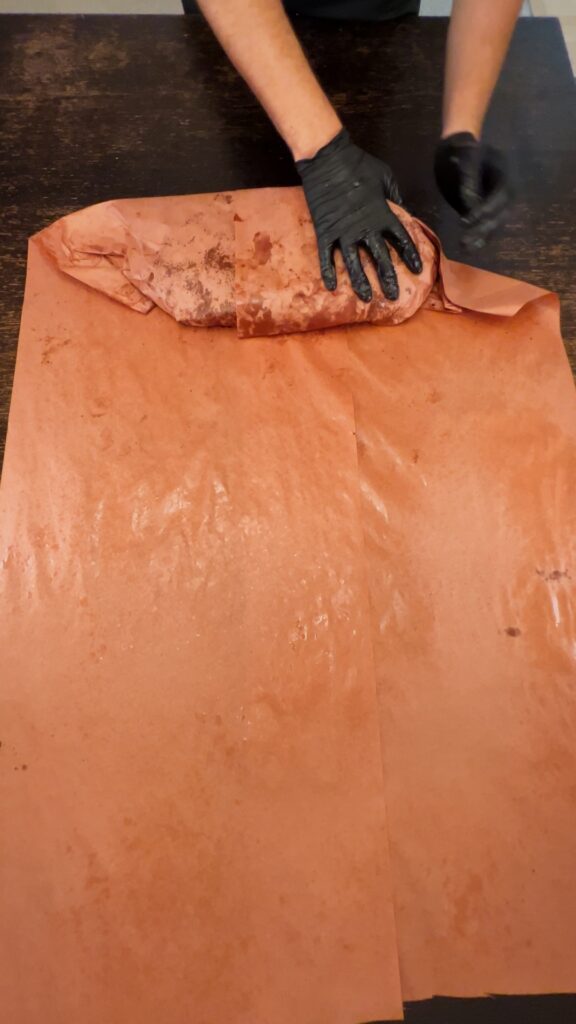 Fold the sides over towards the middle.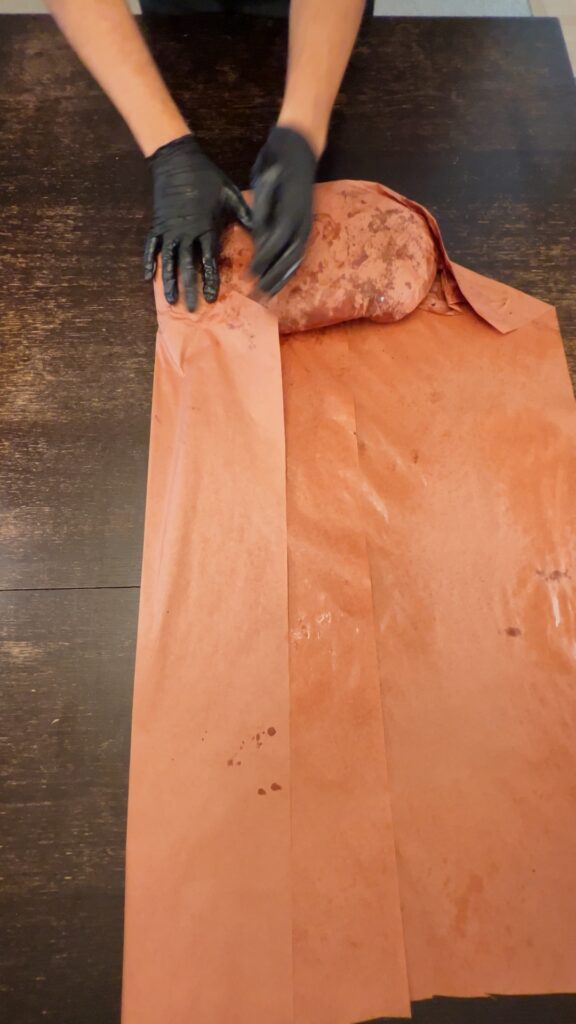 Crease the long edges so it is easier to fold later.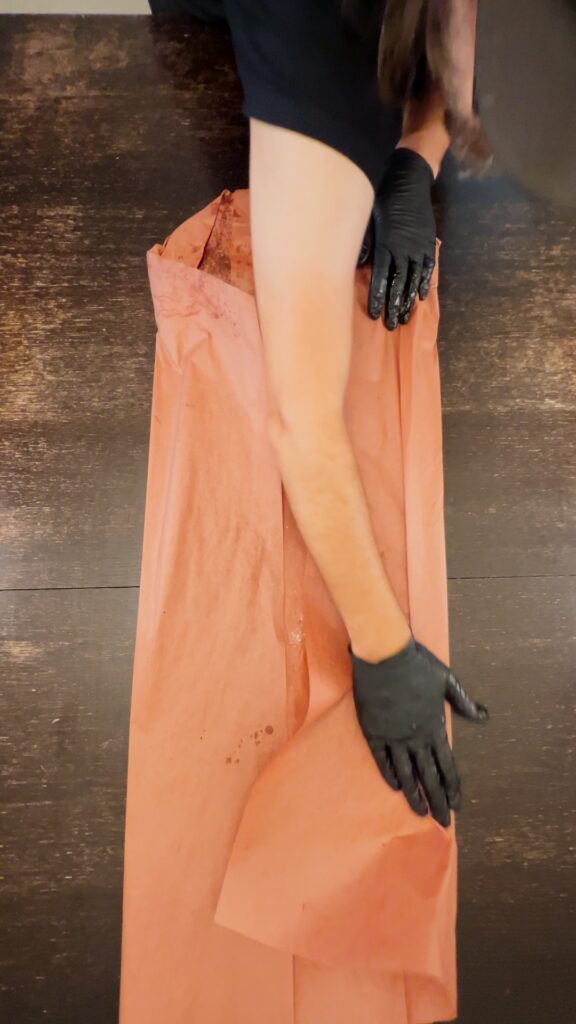 Grab the sides of the brisket and flip it away from you. The fat side is now facing down.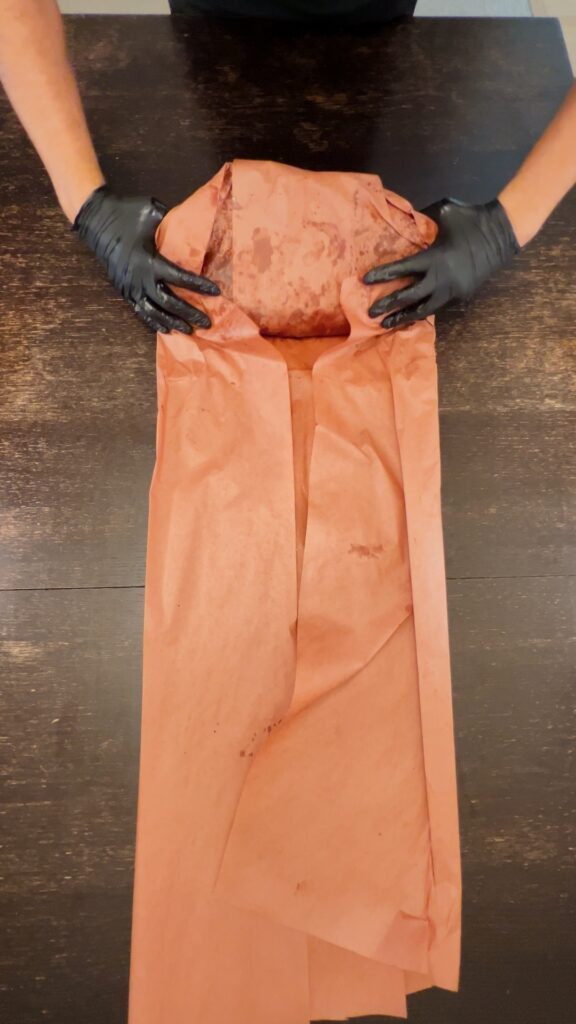 Fold the remaining paper down towards the brisket.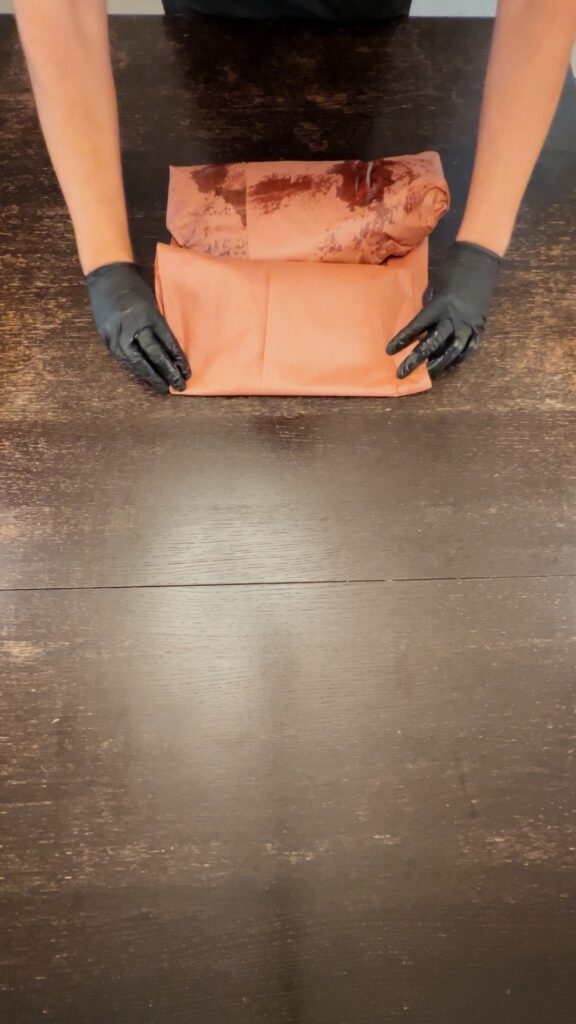 Flip the brisket one final time. It is now fat side up.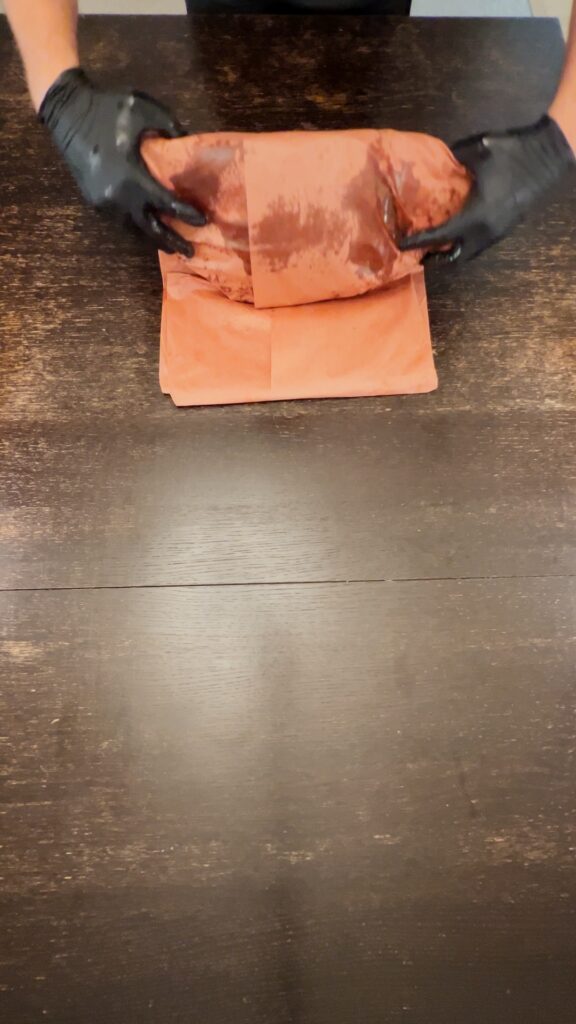 Crimp down the corners and throw it back on the smoker.